Another four-day weekend is upon us – (08.06.2023 – 11.06.2023.) so here is how I spent the first day – I visited a forest in the city of Mannheim, Germany. It is called Käfertaler Wald.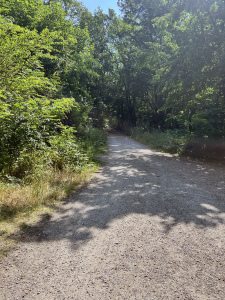 It is the biggest forest in Mannheim, Germany and if you are lucky enough to live here, you can very easily access it by Tram Line 4A which stops a mere 200 or so m from one of the entrances into the forest itself.
So, today I woke up, had coffee – and after changing only two tram lines – 1 and 4 – I was in the forest. As you can imagine, it is pretty comfortable to have such a great natural resource direct in the city, meaning you do not have to go hiking or climb some distant hill if you simply desire some fresh air.
My favourite part of the Käfertaler Wald is awild animal "park", also a reserve with bison, deer, mouflon and wild boar.
It is really rather interesting, as you can directly walk past deer and wild boar, while the bison are a bit more separated from the visitors by an additional fence, but they are still pretty close and you can still take some nice photos, especially if you have a better camera, with a more powerful optical objective than you would get on an average phone.
Regarding the animal reserve, especially the first time you visit it, you will also probably really like the factthat the animals all have plenty of wide open space for themselves. It really cannot be stressed enough how satisfied I am with the fact that the animals seem to be doing well and that they have plenty of space to move around, far more than you would see in a typical ZOO, for example.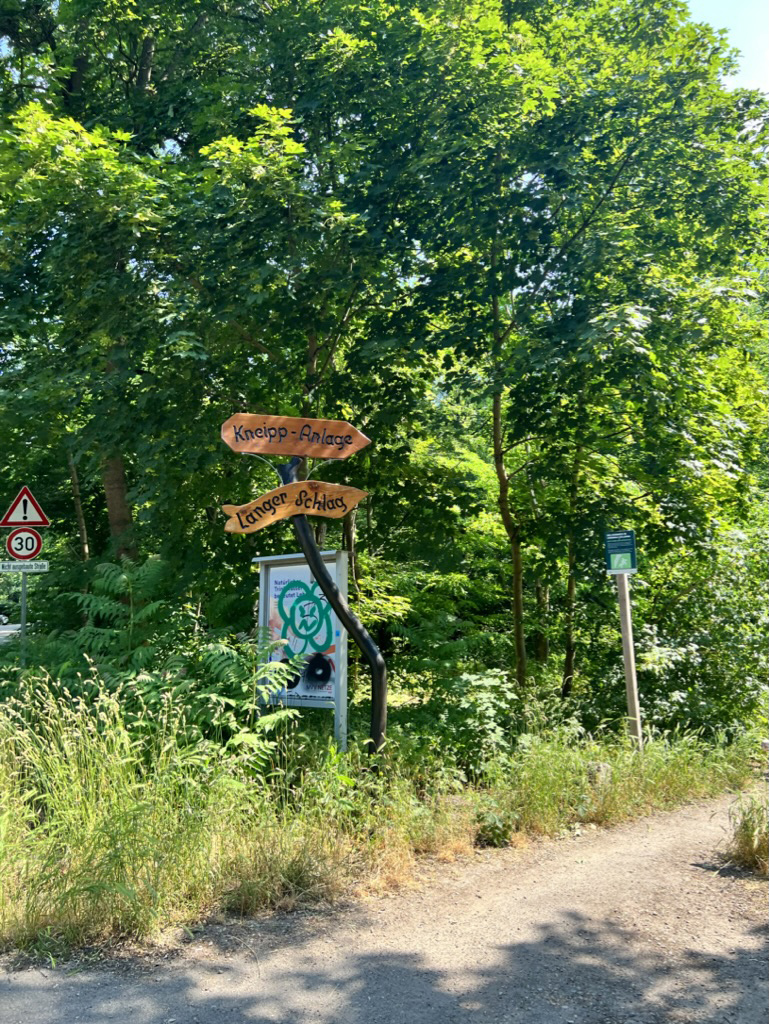 When we are on the subject of animals, there is also a section with birds and especially birds of prey, like owls, for example. But the thing there is, when you visit it after you visit the wild boars for example, you cannot but feel that the wild boars have it much better, in the sense that they have much, much more space for themselves.
Of course, I have absolutely no idea what i'm talking about, it is very possible that I'm wrong and that the birds have an abundance of space as well – it's just a subjective feeling I got.
As today is a holiday, there were many people in the forest, even in the morning and as the animal reserve is surrounded by paths from every side, many people are jogging around it, which I imagine must be very relaxing – I can't tell from experience, as I was only walking.
It's all very cute as there are also couple, young parents with children, people with dongs, all enjoying the sunshine and the animals.
Regarding other activities, there also two restaurants in the forost, children's playground and a miinigolf course.
All in all, I was very satisfied with my outing and will probably return very soon, as there are many thing I haven't seen yet – the forest is huge and it has a lot to offer. Even if you are not interested in anything I mentioned here, and are more of an indoor-type, you can always bring your laptop or your iPad, play with them on a bench and enjoy the fresh air, for a change.