My name is Domagoj Salopek. I am an IT Consultant, meaning I power up IT Projects. I make Web-Based systems and Apps do their thing using C#. I love C#.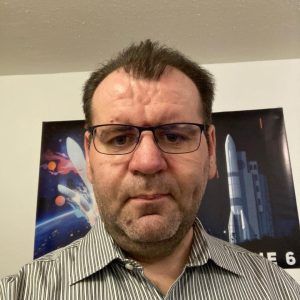 Humanist. Liberal. Progressive. Occasional blogger. Opinions posted anywhere on the web are my own.
Born in Slavonski Brod, Croatia, living in Mannheim, Germany. I am 40 years old.
IT Consultant & Full-Stack Developer, but C# is what I do best.
My full-time job is building Web-based Systems & APIs using Microsoft technologies – ASP.NET (C#) and Microsoft SQL Server.
I spend a lot of time outside, reading and on the computer.
---
Professional Projects
I am not currently looking for employment, so there is no list of professional projects or highlights on the site. However, feel free to contact me with any questions regarding to my areas of expertise. I will do my best to reply, providing the questions are reasonable.
---
Personal Projects
I amuse myself by blogging about Development, IT, reading, and philosophy. Here are my personal projects.
Developing Clearly
My Adventures in Software Development and IT.
Developing Clearly is my blog about Software Development and IT. I post about C#, ASP.NET, PHP, JavaScript, Networking and IT in general.
---
Overthinking Clearly
My Adventures in all things that seemed important to me at one time or another.
Overthinking Clearly is my blog about books, my humble exploration of the philosophy of religion and my musings about all kinds of questions that make me think, like Humanism, Science, Feminism or Ethics.
---
Contact me
Feel free to drop me a line.