So, today is Friday, so I took a day off in order to have a long, four-day weekend. I will be honest, most of the day I was just chilling and using the free time to do some light reading,
For an insight into the books I like to read, and detailed reviews and recommendations, visit my other site, overthinkingclearly.com where I write about what little I know about philosophy, science and ethics.
Anyway, as the temperatures rise, I find myself spending more and more time outside, so I did take a few hours to walk to another natural highlight: right here in Mannheim: Strandbad.
The Strandbad is kind of, like a city beach. It's not a typical beach, however, as swimming is officially prohibited – probably because this stretch of the river is often used by large transport ships.
So, as you can see on the map above, it is relatively easy to get there by walking. I needed approximately 45 minutes to get there. And the best part is, even a walk there is relaxing – getting there means taking a walk through a beautiful Waldpark Mannheim.
The Waldpark is, as the name suggests, a big Park in the Rhein Area, where there are walking and bicycle paths, as well as many places to simply sit, enjoy the fresh air and forget about computers for a while.
After you come there, you will be greeted by the beautiful scenery, and possibly some wild geese. All in all, you can sit next to the water, relax and enjoy the view or you can visit one of the local restaurants to have some coffee and possibly a bite to eat – and I did just that. I put in my earbuds, played some classical music and had a cappuccino in the local restaurant – it's pretty cool as you can sit, enjoy and watch the ships pass by.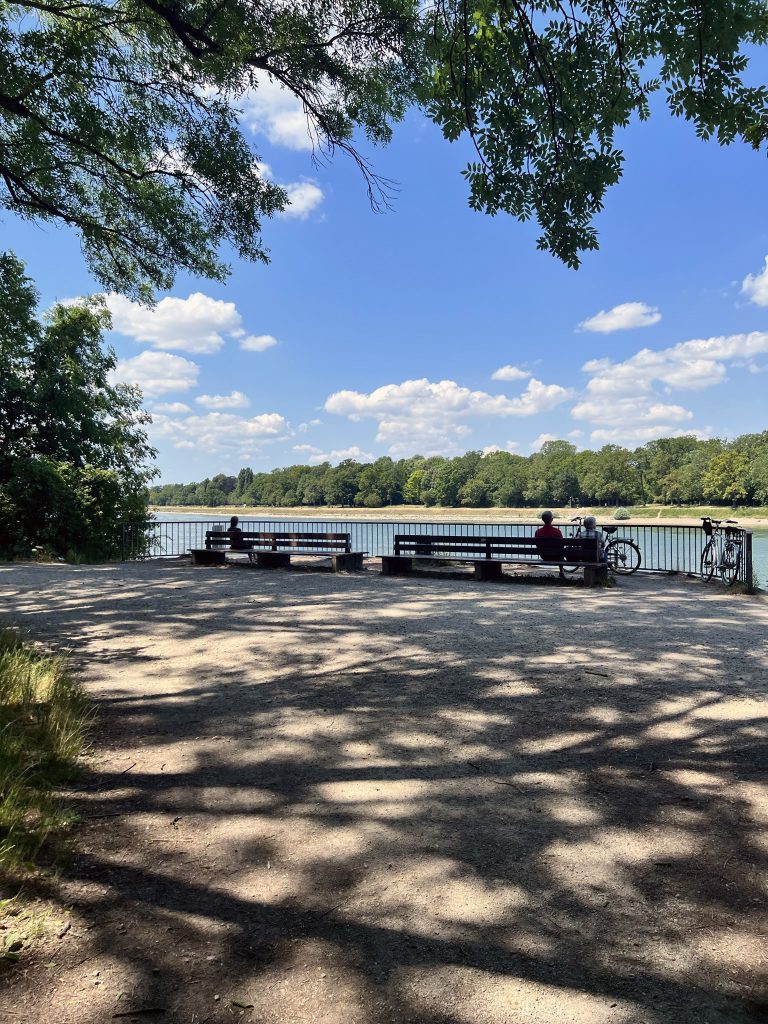 So, even if I dare to say so myself: you might want to look to my example and decide to spend some of your free time outside and not necessarily developing, learning or playing video games. After all, these modern times are supposed to be about work-life balance, isn't that right?